Find a Loving Community
Go Deeper
in Faith
Follow the
Way of Jesus
Surely there's more than this?
At some point in our lives, many of us wonder if there is a more meaningful way to live.
You might find yourself going through the motions. Stuck in the daily grind. A spectator in your own life. Left wanting so much more.
Jesus said, "I have come that they may have life, and have it to the full."
Maybe you're filled with big questions and don't know where to turn. Perhaps you are curious about Jesus, want to reconnect with him, or know Him more completely.
Could learning about Jesus in community be exactly what you've been looking for?
Deepen your understanding of Jesus.
At City on a Hill: Melbourne West we believe truth, purpose and wisdom is found in Jesus.
We invite you to join us and explore authentic and life-changing faith in a loving community.
No matter your opinions, questions, experiences or background – you are welcome here.
I love Melbourne's west, and I'm honoured to lead a church here. We'd love you to join us, as we learn about God, discover his grace, and become more like Jesus.
Luke Nelson
Lead Pastor – City on a Hill: Melbourne West
What it's like to be part of our community
"I love how City on a Hill has sparked my enthusiasm to study God's word and grow my faith in Jesus."
"I love City on a Hill Melbourne West's commitment to sharing Gods truth without compromise, in a world where the culture is trying to constantly push God out. Nothing else is more important."
Three ways to get involved in our community
1. Visit this Sunday
All are welcome! You'll encounter Bible teaching, engaging worship, a kids program at both our services, and a friendly, diverse community.
2. Become a Disciple of Jesus
Learn more about following Jesus by joining a mid-week Gospel Community, a small group gathering where you engage with the Bible and build deeper connections with people. We'd also be happy to meet with you 1-to-1 to talk through questions you have and explore faith more deeply.
3. Live a Meaningful Life
Discover your identity, confidence and joy by knowing Jesus and making Jesus known alongside others.
Serve on the mission
Jesus invites us to be used by him in building his church. Whatever your background or skill set, there is a place for you to contribute by using your gifts to serve.
Give to the mission
God invites us to worship him in all areas of our lives, including the way we spend our money. Your generous giving fuels the health and growth of City on a Hill Melbourne West.
Luke Nelson
Lead Pastor
Luke Nelson
Luke is the Lead Pastor of City on a Hill Melbourne West. He joined City on a Hill in its early days, serving as the Community Pastor in Melbourne, before being asked to lead a new church plant. Having grown up in Melbourne's western suburbs, he has a deep knowledge of and passion for the area, and a great desire to see the gospel bring transformation. A gifted communicator, he loves the work of pastoring a church, opening God's word each week and seeing the Spirit work. Luke graduated with a BA (Hons) from Melbourne University, has a Grad Dip in Divinity and a Masters of Ministry from Ridley College. He is an ordained Anglican minister in the Diocese of Melbourne and an active member of Acts 29.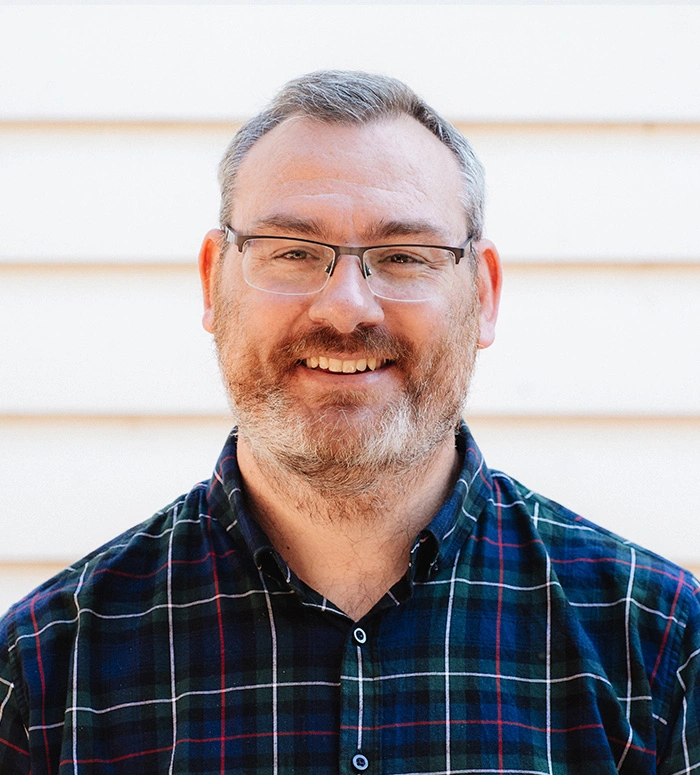 Carmen Milic
Ministry Coordinator
Carmen Milic
Carmen serves as the Ministry Coordinator at Melbourne West. Born and bred in Sydney, Carmen moved down to Melbourne in 2010 and encountered Jesus in a personal and powerful way a couple of years later.
She has a heart for seeing people redeemed by the grace of God and finds great joy in witnessing others flourish in their spiritual gifts as they serve in the church.
Married to Alen, they have two boisterous little boys, Seth and Caleb. As a family they love being outdoors and in nature- going on hikes, bike riding, swimming at the beach and rock throwing into lakes and creeks!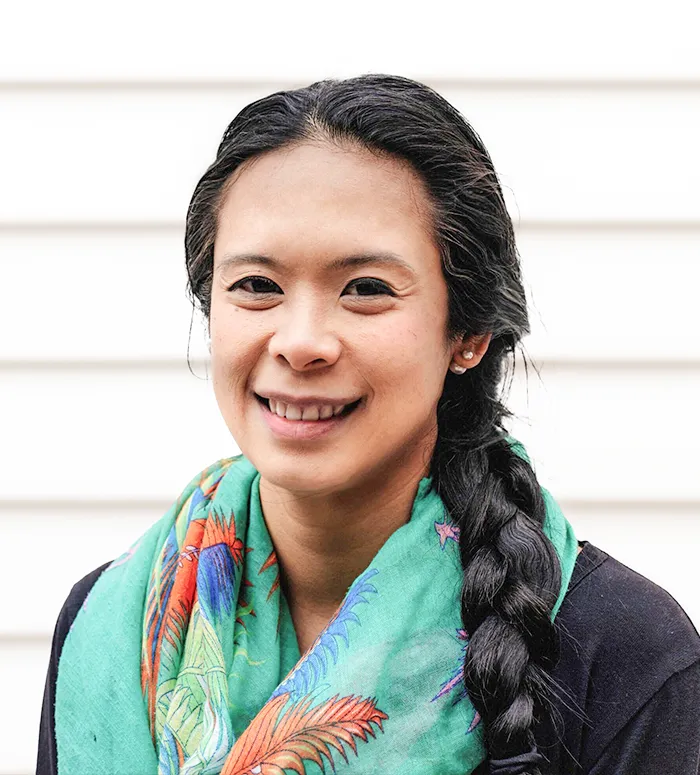 Daniel Hernandez
Music Coordinator
Daniel Hernandez
Dan is the Music Coordinator at Melbourne West, supporting the music teams as they aid our community in song and praise. He has been playing music in churches for over a decade and has a deep joy in building God-focused cultures within ministry. Dan and his wife Kat moved to City on a Hill in 2018 and were delighted to find a community after God's heart in the west.
Dan has an Honours degree in Composition from VCA and is regularly involved in productions around Melbourne and beyond.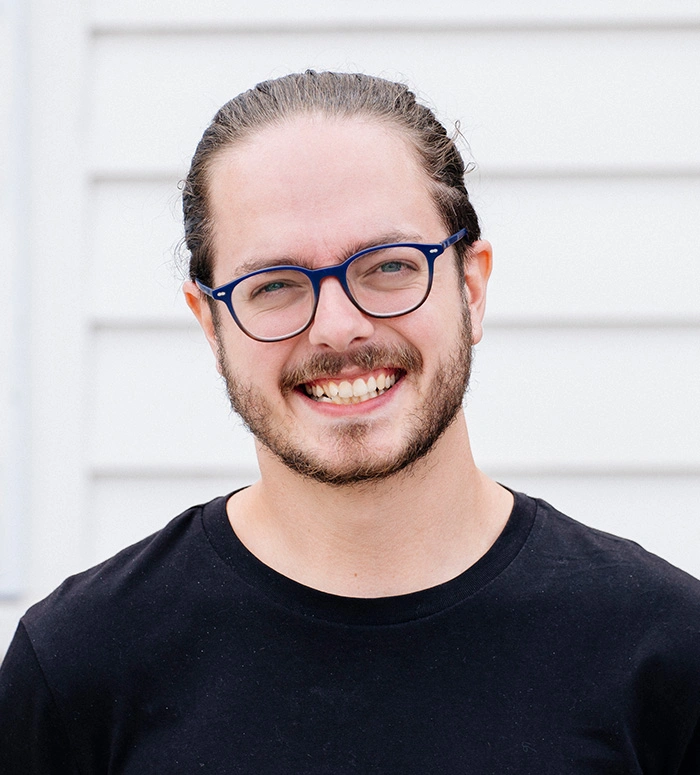 Khoi Phuong
Associate Pastor
Khoi Phuong
Khoi is the Associate Pastor of City on a Hill Melbourne West. He has a deep heart for communities of life, love and mission, as he passionately wants to see the gospel of Jesus make an impact in the western suburbs of Melbourne. Khoi's favourite community, of course, is at home with his wife and two boys. He is an avid sports fan who supports mostly losing teams – which keeps him pretty humble (and sad).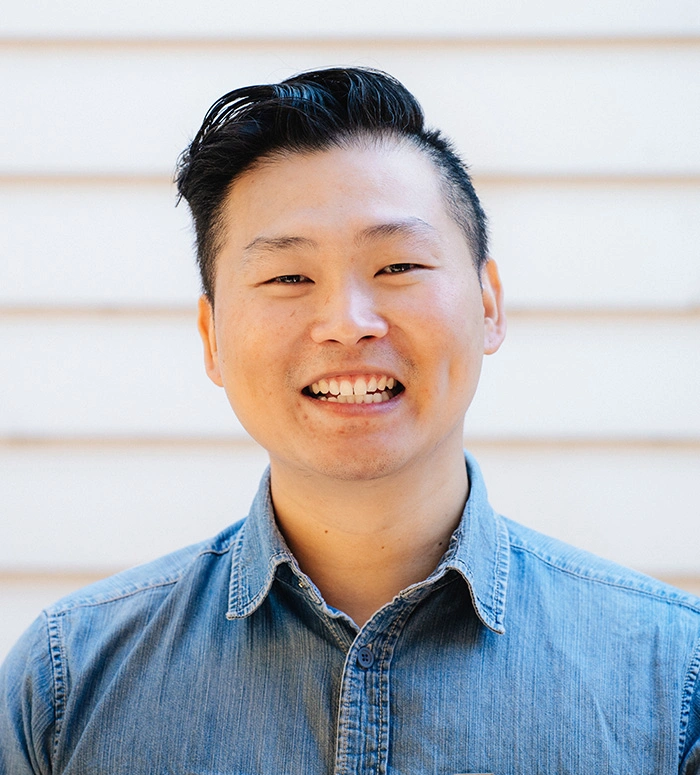 Michelle Deroon
City Kids Coordinator
Michelle Deroon
Michelle serves as the City Kids Coordinator at City on a Hill Melbourne West. Michelle previously worked in health care but has loved the switch to spiritual care. She loves Jesus and is passionate to share that love with those around her. Michelle loves sharing the gospel with the kids, showing them how every part of the Bible points to Jesus, and how we need Jesus. Married to Paul, they have 3 mini Deroons running around at home: Elijah, Zachariah and Kaley. They are a homeschooling and home renovating family. She unwinds by listening to sermons and playing match 3 games or trying to play the piano. Not your typical coffee snob, she likes her coffee decaffeinated, half strength and lactose free.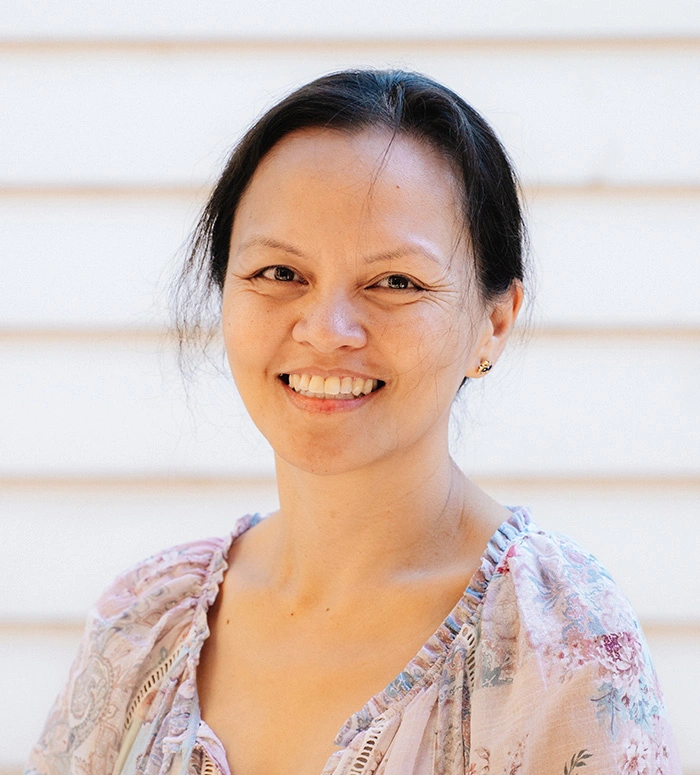 We're part of a larger movement
One Movement,
Many Churches
Currently City on a Hill exists across 9 local churches, in 5 cities, and 3 states. Our vision is to reach 10 cities by planting 50 churches.
Know Jesus and
Make Jesus known
Our churches are united around this mission. We want many to experience the life-changing joy of knowing him.
10 Cities
Vision
City on a Hill's vision is to reach 10 cities with the beauty, truth and relevance of Jesus, by planting 50 churches.
Visit this Sunday
We meet at 9am and 11am at All Saints Anglican Church, West Footscray.
Come along to one of our friendly and diverse gatherings. Every Sunday we meet to hear God's word, sing, pray and spend time together. Both our services have a kid's program catering from 10 months to grade 5.
Get Directions
May St, Footscray VIC 3011
Frequently asked questions